ALCOHOL RESISTANCE AQUEOUS FILM FORMING FOAMAR-AFFF 3-6%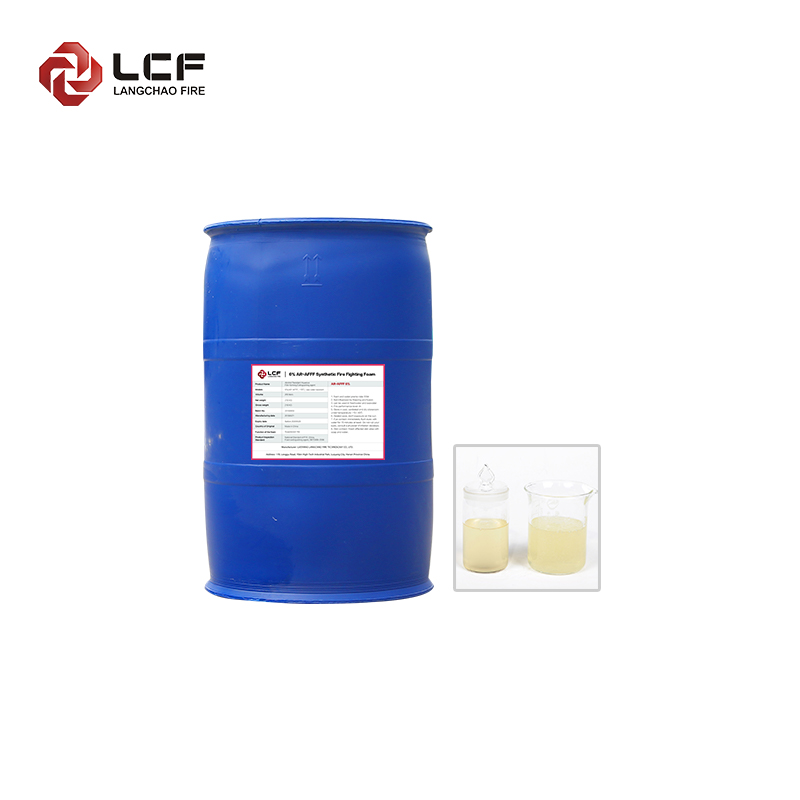 DESCRIPTION
LangChao Alcohol Resistant Aqueous Film Forming Foam Extinguishing Concentrate is formulated from composite surfactant, polar film forming agent, cosolvent. stabilizer, antifreeze agent, preservatives and water. On the one hand, it has the characteristic of normal Aqueous Film Forming Foam Concentrate that can spread rapidly and coats the fuel liquid, on the other hand, the foam extinguishing concentrate forms a layer of for film on the surface of the polar flammable liquid to protect the foam not from being destroy ed. It works on foam destroying liquids such as MTBE. We can offer you cold resistant and seawater resistant products.
LangChao AR-AFFF 3-6% has the Conventional Class B hydrocarbon fuel fires.

Due to adding polar film forming concentrate, AR-AFFF 3-6 % can extinguish the fire of polar solvent like alcohol, ester, ketone, etc.

Widely used in oil fields, oil depots, petroleum refineries, large chemical plants, wineries, airports, and marine ships.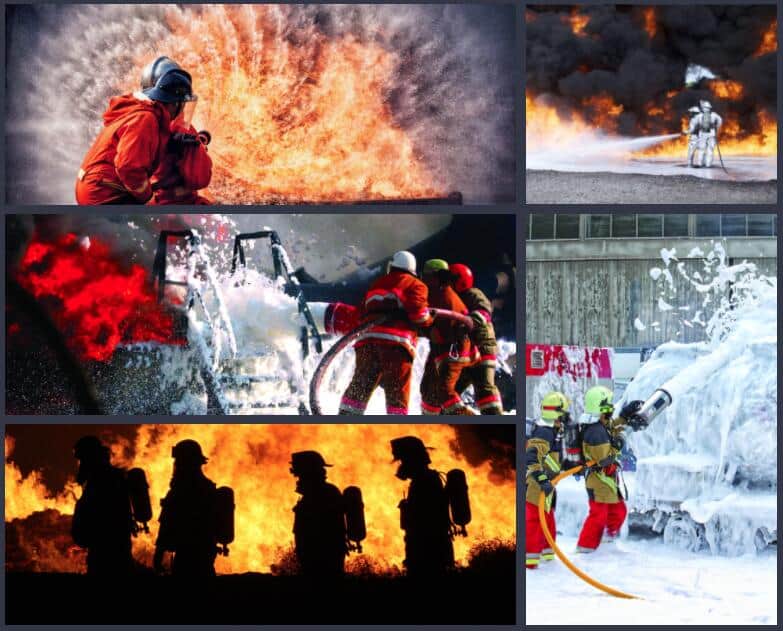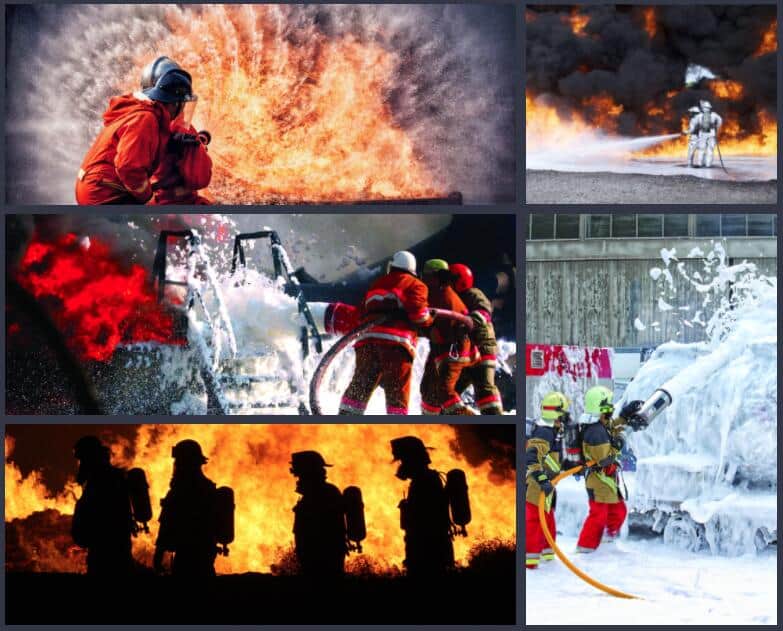 AR-AFFF 3-6%:
3%(3 parts concentrate to 97 parts water) on hydrocarbon fuels;
6%(6 parts concentrate to 94 parts water) on polar solvent/water miscible fuels;
Items
Standard
Appearance
Light yellow transparent liquid
PH value
6.0- 9.5
Freezing point
-4°C(adjustable)
Recommended storage temperature
-4°C to 45°C
Surface tension(mN/m)
20±10%
Interfacial tension(mN/m)
2±1.0
Corrosion rate(mg/(d*dm2))
Q235A Steel:0.1
3A21 Aluminium:0.3
Foam expansion(20°C)
7.3±(1±20%)
25% Drainage time(20°C)
≤10.5min
IA Grage
Extinguishing Time: ≤2min
Fire-Resistance Time ≥11min
ARIB Grade
Extinguishing Time: ≤1min
Fire-Resistance Time ≥13min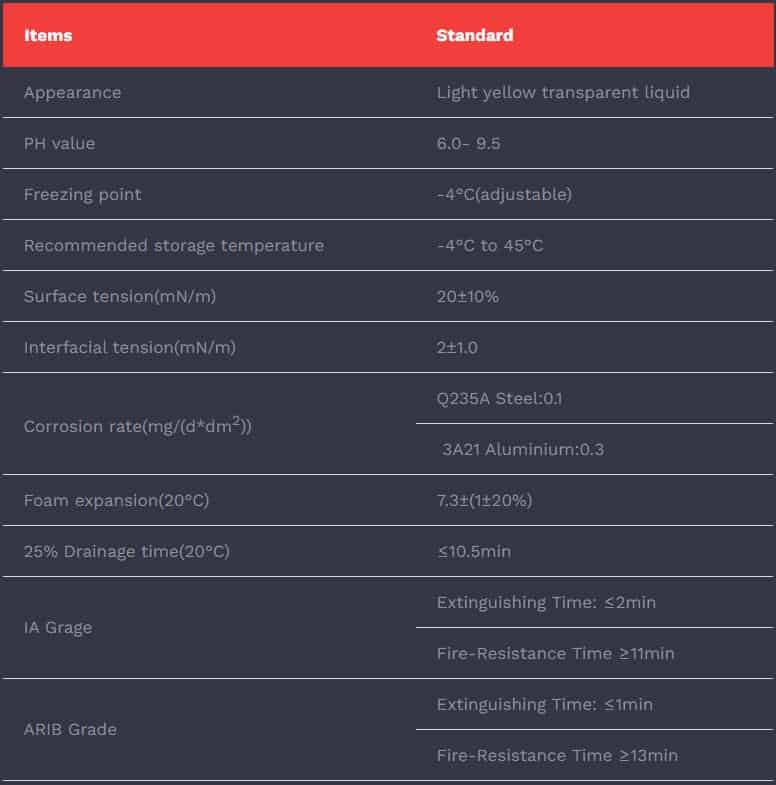 We are very confident in the quality of our products, so we have done a lot of certifications, if you need more certification information, please contact us.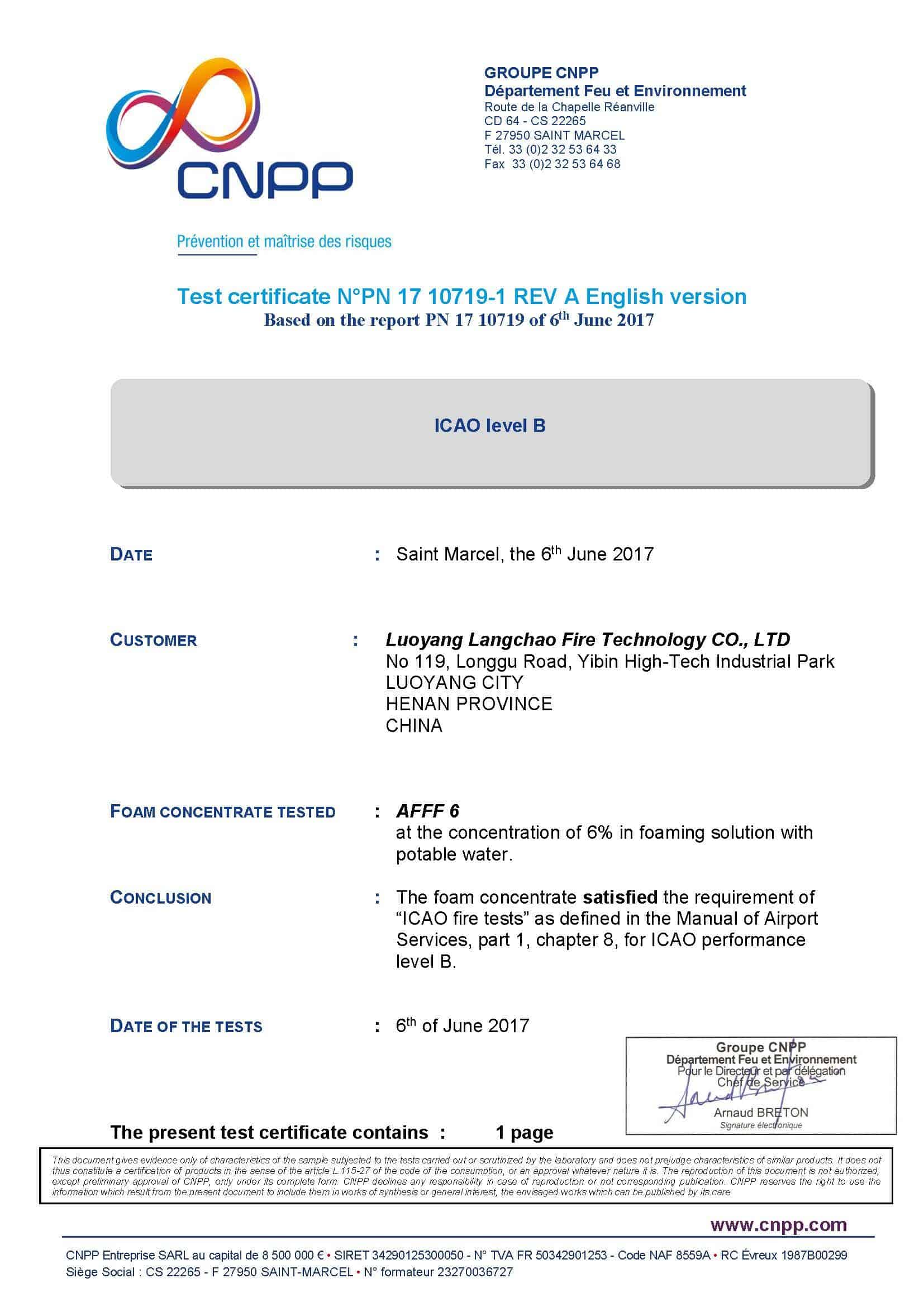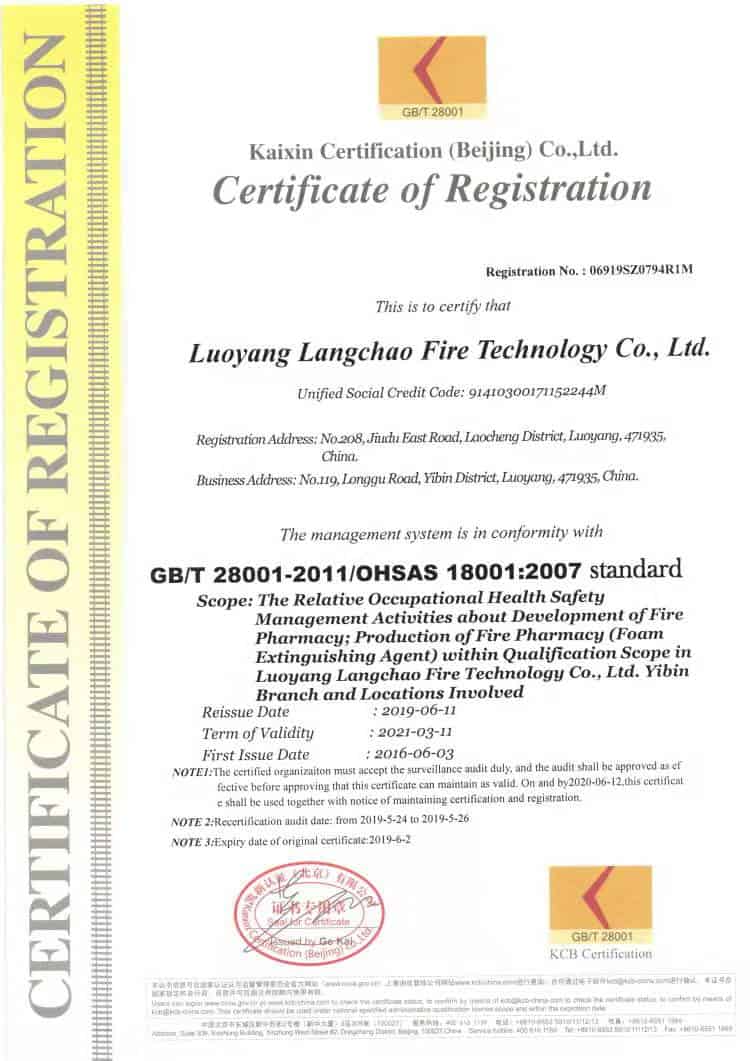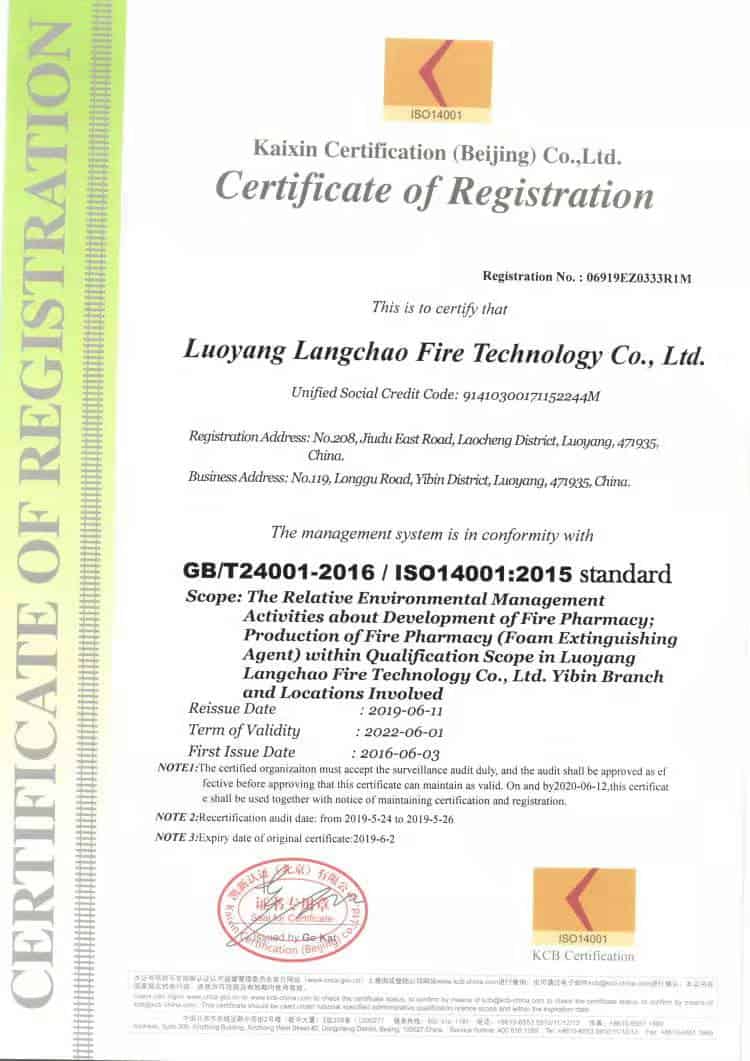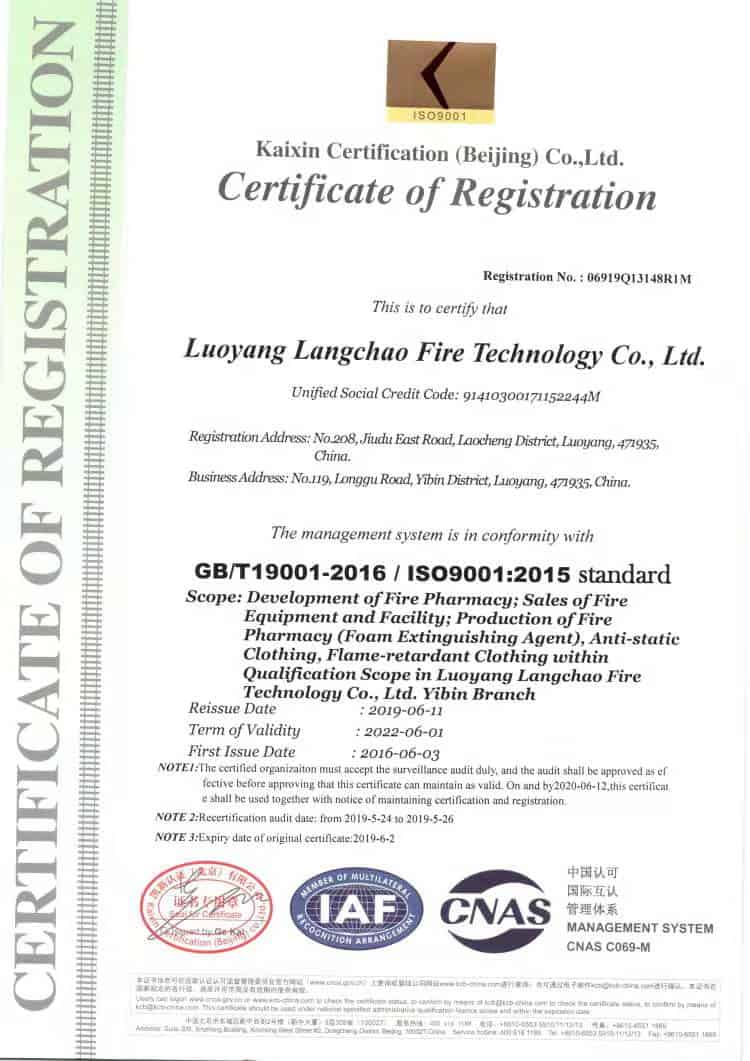 Our products are suitable for different types of fires and are perfectly suited to your purchasing needs. If you have individual needs, please contact us and our engineers will specify the best solution for you.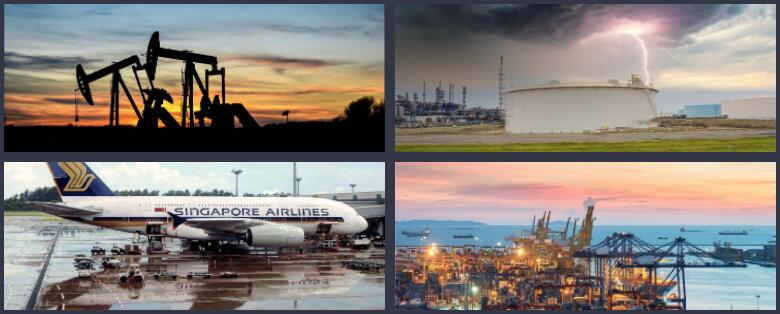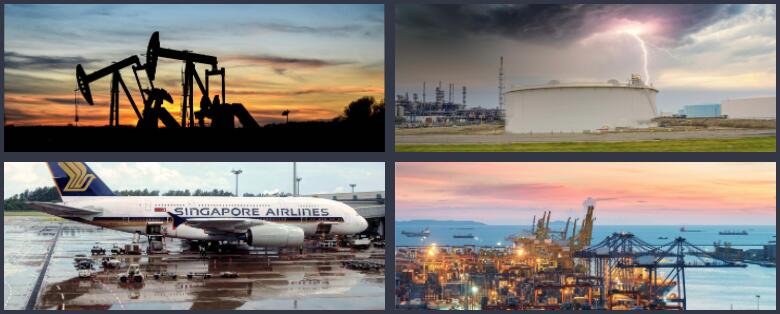 Luoyang Langchao Fire technology Co.,Ltd. is a famous enterprise in the fire-fightings industry of China, also one of the earliest manufacturers in China. Comprehensive strength and competitiveness are both on the top rank in security and safety field.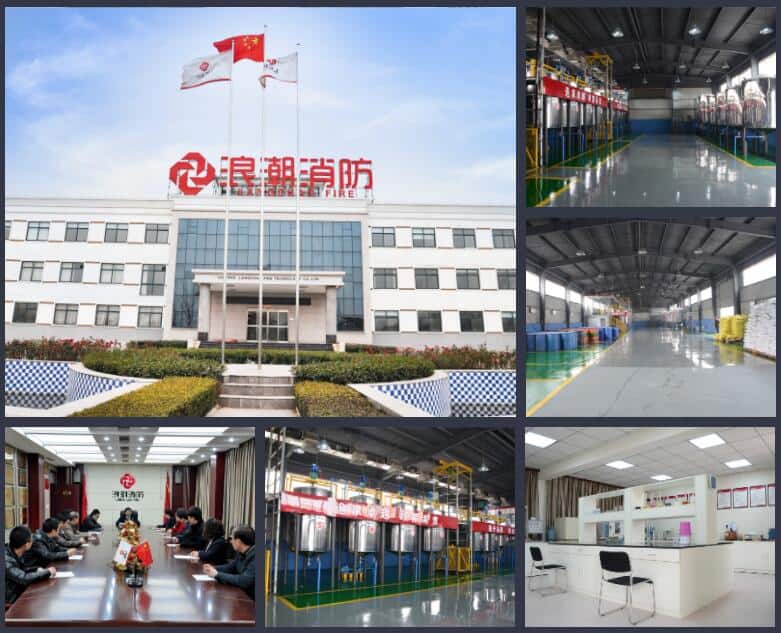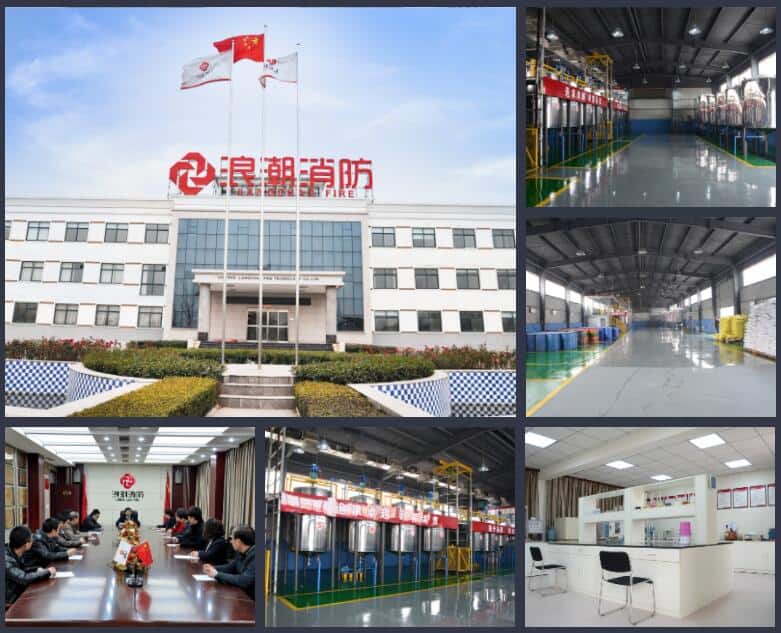 With more than 60 years development, we have formed a perfect product, sales and after- sales service systems.,with the ability of providing plans and items which merge installment, safeguard and construction into an organic whole for fire-fighting company. Our enterprise pays attention to the technical innovation and we try our best to study and develop the new products every day.
If you need any fire fighting foam products, please submit the form and we will contact you as soon as possible!