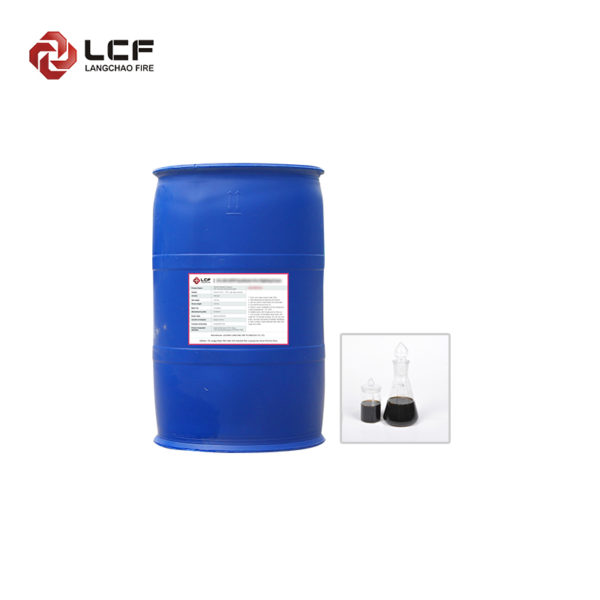 DESCRIPTION
P3% foam liquid is protein foam produced from a carefully controlled blend of hydrolized protein, foam boosters, stabilizers and preservatives. This ensures the production of stabilized fluid foam. Foam produced by foam making equipment is tough, stable, heat resistant and covers the burning hydrocarbon fuel surface rapidly. Once fire extinction has been achieved the high stability of the foam blanket ensures against the risk of re-ignition and provides excellent protection against 'burn-back' should any inaccessible pockets of fire remain.
P3 Protein Foam Concentrate is intended for use on Class B hydrocarbon fuels having low water solubility such as various crude oils, gasoline, diesel fuels, aviation fuels, etc.It is not suitable for use on fuels having appreciable water solubility (polar solvents), i.e., methyl and ethyl alcohol, acetone and methyl ethyl ketone.

This concentrate can be used only with air aspirating type discharge devices. It can also be used with foam compatible dry chemical extinguishing agents without regard to the order of application, to provide even greater fire protection capability.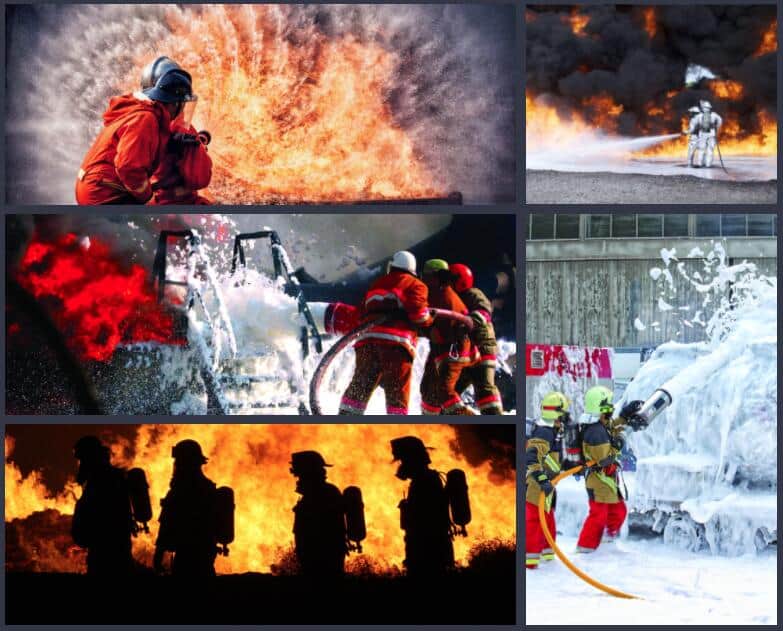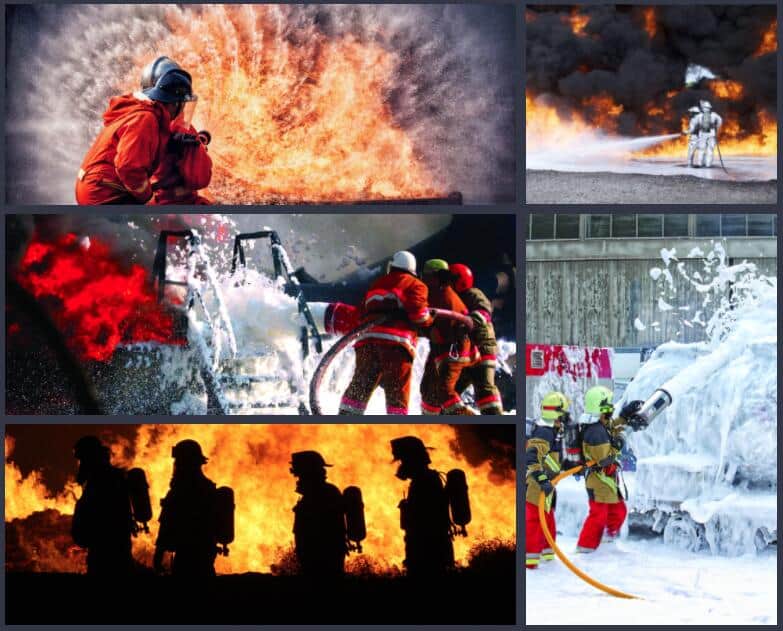 P3% protein foam should be mixed with a 3% liquid foam in fresh or sea water. The correct proportioning or mixture ratio is 3 percentage of concentrate and 97 percentage of water.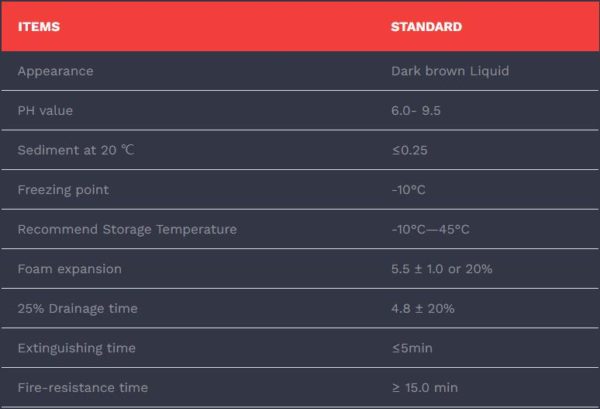 | ITEMS | STANDARD |
| --- | --- |
| Appearance | Dark brown Liquid |
| PH value | 6.0- 9.5 |
| Sediment at 20 ℃ | ≤0.25 |
| Freezing point | -10°C |
| Recommend Storage Temperature | -10°C—45°C |
| Foam expansion | 5.5 ± 1.0 or 20% |
| 25% Drainage time | 4.8 ± 20% |
| Extinguishing time | ≤5min |
| Fire-resistance time | ≥ 15.0 min |
We are very confident in the quality of our products, so we have done a lot of certifications, if you need more certification information, please contact us.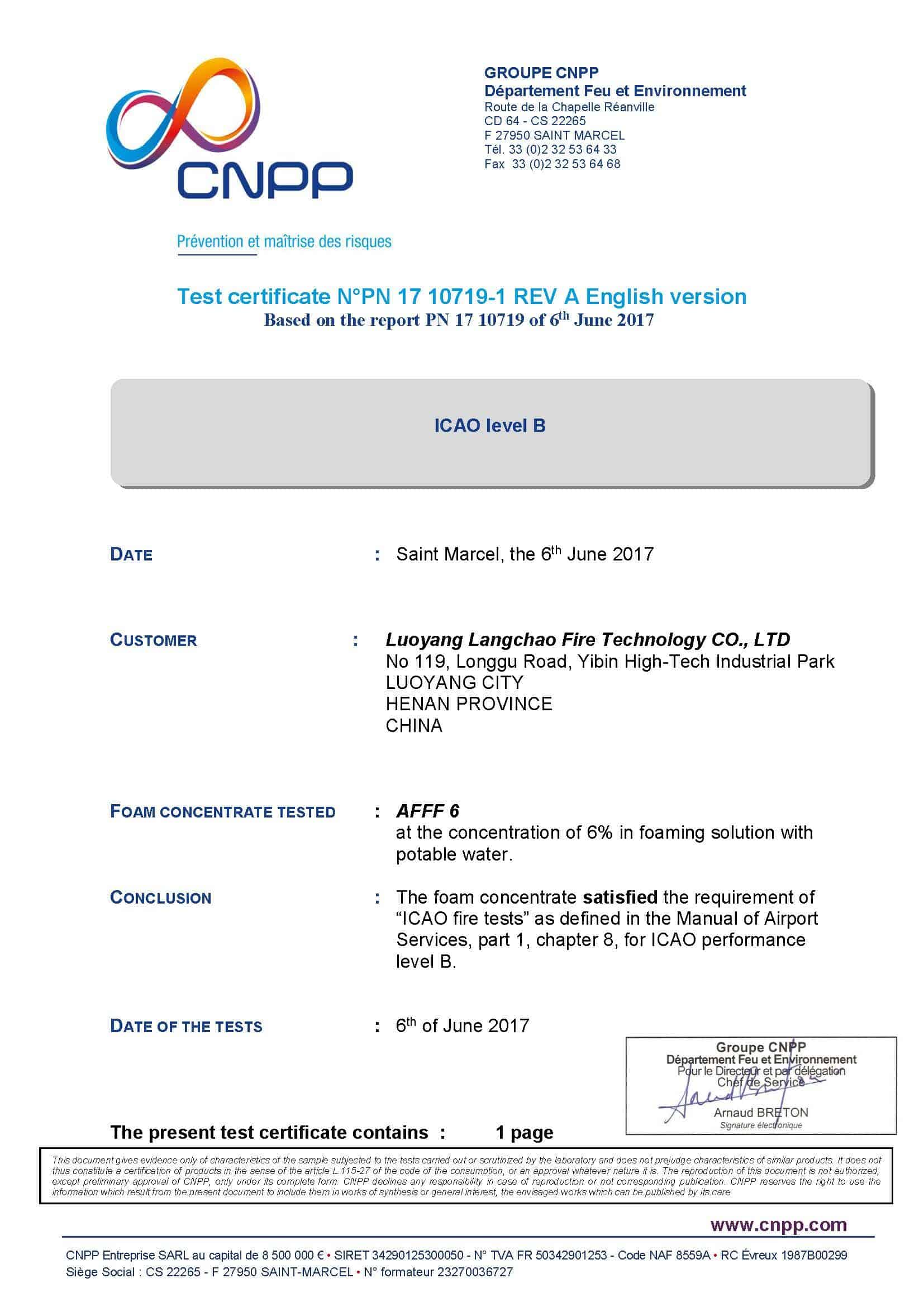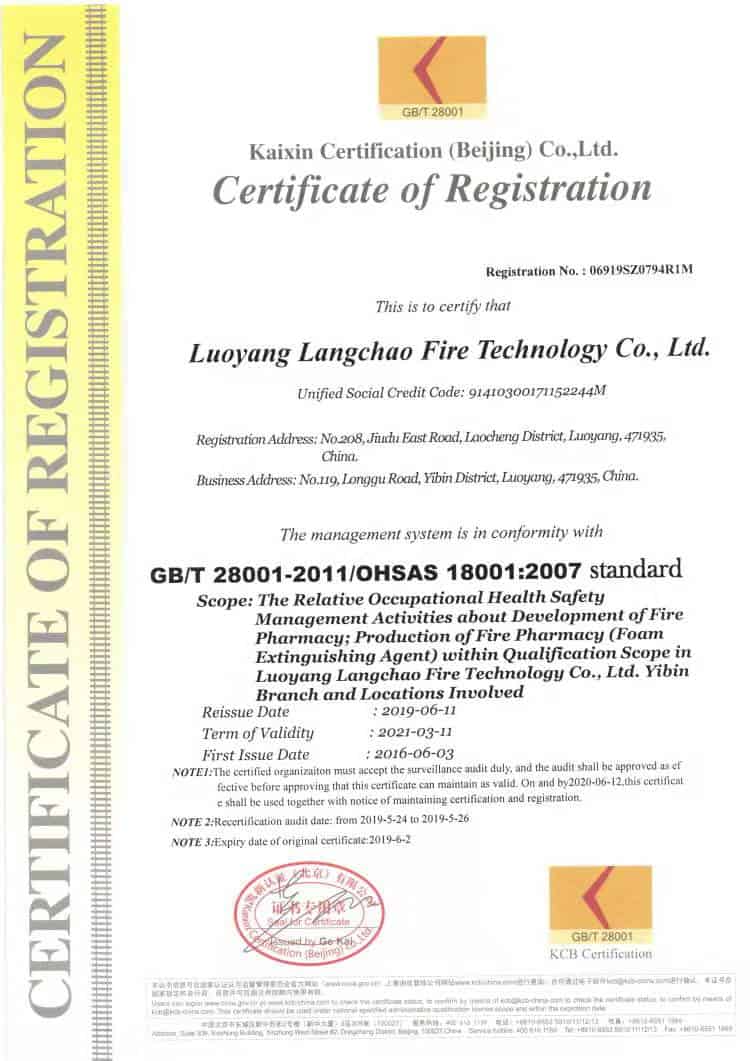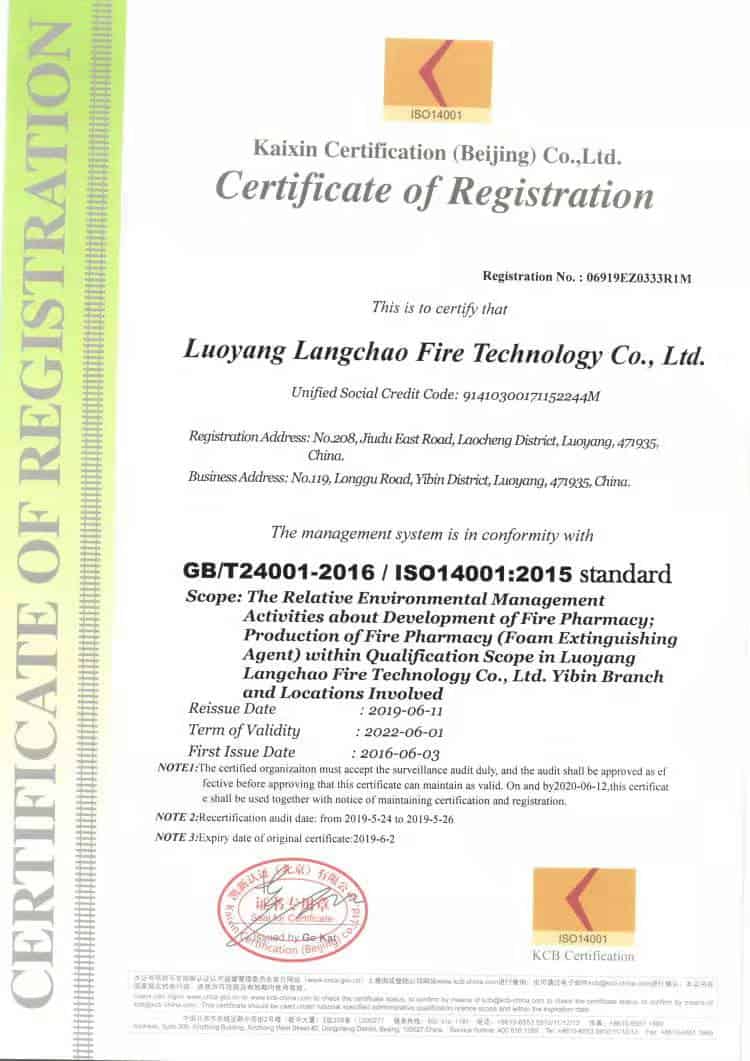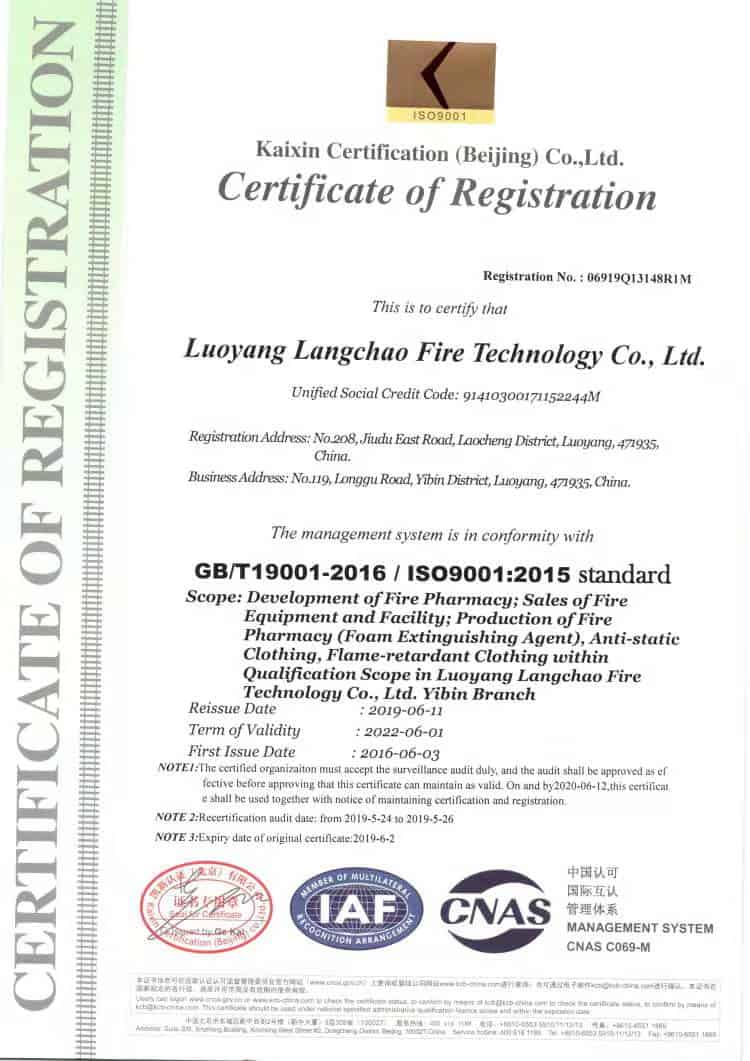 Our products are suitable for different types of fires and are perfectly suited to your purchasing needs. If you have individual needs, please contact us and our engineers will specify the best solution for you.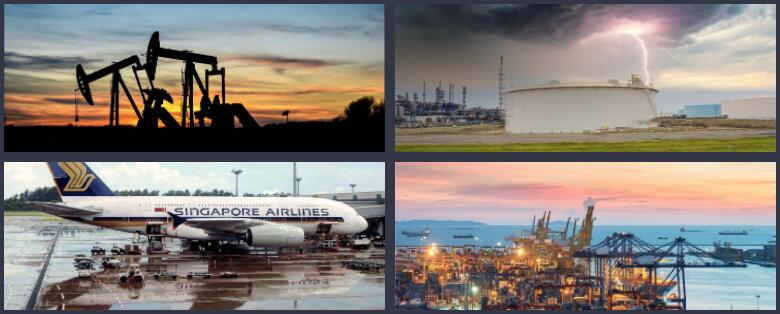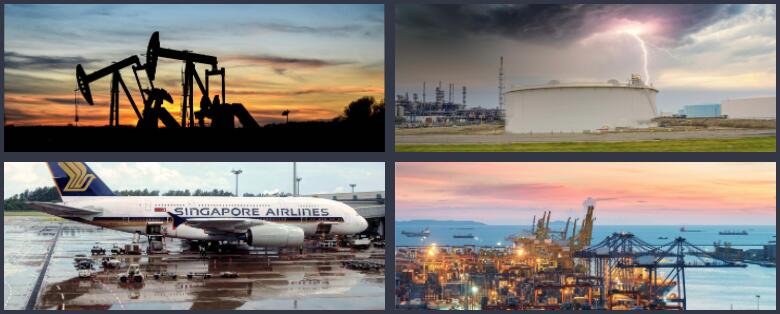 Luoyang Langchao Fire technology Co.,Ltd. is a famous enterprise in the fire-fightings industry of China, also one of the earliest manufacturers in China. Comprehensive strength and competitiveness are both on the top rank in security and safety field.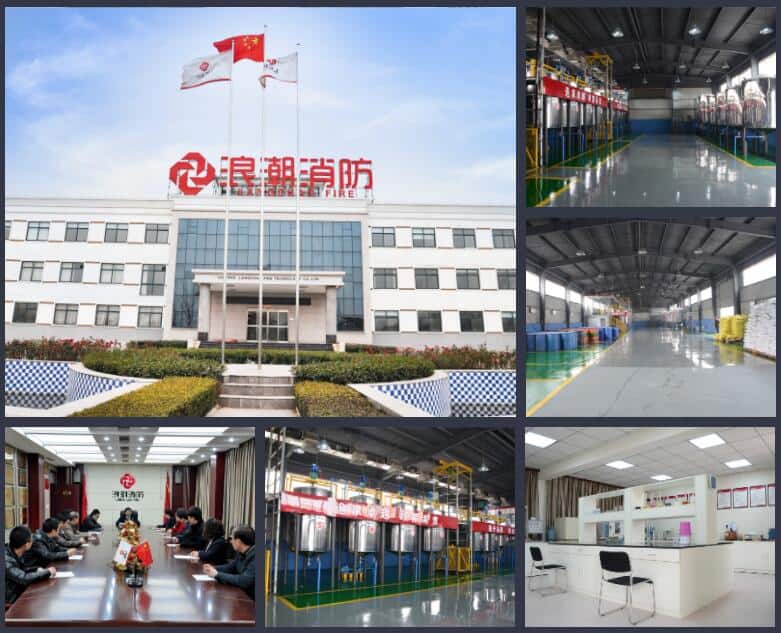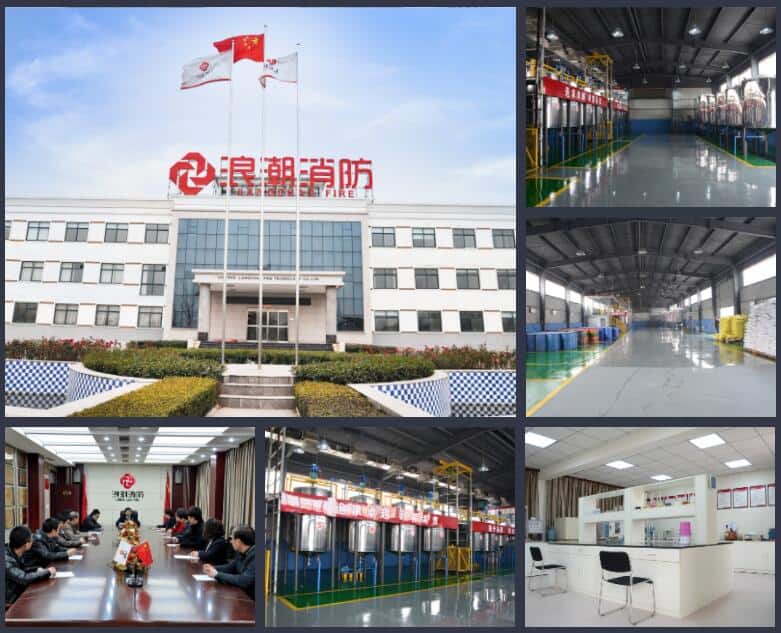 With more than 60 years development, we have formed a perfect product, sales and after- sales service systems.,with the ability of providing plans and items which merge installment, safeguard and construction into an organic whole for fire-fighting company. Our enterprise pays attention to the technical innovation and we try our best to study and develop the new products every day.
If you need any fire fighting foam products, please submit the form and we will contact you as soon as possible!